Jingles = Memorable Marketing for Your Business.
Business lagging? Feeling the pinch from an inch of growth you thought would be a mile? Genesee Studio of Music is here to help with a tried and true marketing and branding tool that successful companies have used for years.
You need a jingle.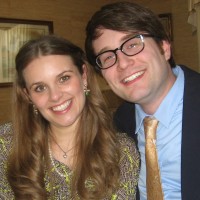 They put the memorable in sports memorabilia and have just the hook your bait shop needs. Take your TV and radio commercials from scratchy to catchy with an original jingle!
Husband and wife duo, Amanda and Mike Vasas provide jingle writing, songwriting and musical marketing production. From writing and recording, to mixing and mastering, we will have your customers singing your business's praises…name, product, services and phone number! Contact mike@mikevasas.com for more information!
Hear for yourself.
"In Her Shoes" Good News Delivered in Great Shoes
My18 (Jackson, Lansing) Television Theme Song
© A. & M. Vasas
"Songs Not By Me"
365 cover songs performed and recorded in 365 days.
Here's an "old" song. Mike as Les Paul and Amanda as Mary Ford.
Check back for our demo reel, coming soon!